Album Projects
"I have worked with Tom, exclusively, for more than 10 years. Working by email makes it possible to take advantage of his talents from virtually anywhere. For me, Tom takes a rough guitar and voice track and with each song, arranges something unique and special. Working with him is an absolute pleasure. I wouldn't consider recording anywhere else!
"
Leslie Baer, Los Angeles, CA
"I've had the pleasure of working with Tom Manche since the mid-80's.
I am very, very pleased with my new album, "Desert Diamonds", my 4th. Once again, I was impressed with Tom's work ethic, engineering, and production skills. Tom called in the finest studio musicians (including his wife Susan Anders) to work on my CD. I have many recording studios to choose from here in San Diego, but when it comes time to make an album, I call Tom in Nashville."
Michael Crossman, San Diego, CA
     Here are some of the albums I've produced since moving to Nashville in 2002 (don't get me started on the ones I produced when I lived in Los Angeles or you'll be here awhile). You'll see  that there are many non-Nashville artists listed. For some of these projects I produced the tracks on my own, sending progress tracks to the artist all the while. Then the artist would come to town to record vocals and sometimes stay here for the final mixes. For artists who couldn't travel here (like my UK clients) I sent the files and they recorded their vocals locally, then sent those files to me for the final mix. 
     If you need some guidance as you figure out your album budget check out my article How Much Will Your Album Cost?
  
Brad Cole: Down the Line
Relentlessly touring NYC singer-songwriter Brad Cole co-produced his 2013 studio CD with me, which made it into the Top 20 on the Americana radio charts.
       Bay Area singer Renee Hayes (formerly of the a cappella group The Irrationals) recorded her first solo CD throughout 2012, 2013, and 2014. She split recording chores between me in Nashville and Joe Weed at Highland Studios in California so that she could include as many of her east and west coast musician & singer friends as possible. She returned to Nashville in the fall of 2014 for final vocals, mixing and mastering, just in time for a December 2014 release.


 

Allen Karl: Multiple Albums
During his long career, Allen has sung with country legends at the Grand Ol' Opry, entertained millions overseas, and won a passel of impressive awards. I'm proud to have produced eight albums for Allen, including My Final Rose, which won 2011 Album of the Year at the European County Music Awards. His newest album is a collection of classic duets with Donna Cunningham.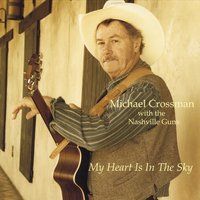 Michael Crossman:
Desert Diamonds (2013)   Easy Living (2008)  My Heart is in the Sky (2014)
I've worked with California Singer/Songwriter/Teacher Michael Crossman on many songs over the years.
I think his most recent collection, My Heart is in the Sky, is his best yet . 
 
   
Leslie Baer Dinkel: Multiple Albums
Weaver's Way          One Step At A Time       I Could Never Have Come This Far     Carpe Diem
Leslie is a lovely singer, heartfelt songwriter, and ardent world traveler, who, among her numerous accomplishments and adventures once worked with Mother Theresa. She came here from California a couple of years ago to record four CDs at once. I thought she was being a bit over-ambitious, but she went on to sell thousands the first year after releasing all four. So what do I know?

Trent Jeffcoat: Save Country Music
Trent is an amazing country singer and writer. Check out his personal story on his web site, it's pretty darn inspiring.
         
Jim Lindsay:
A Message For The Young And A Story From The Old
A true international production: I produced all the instrumental tracks for Irishman Jim here in Nashville, and he recorded his vocals at a studio in Ireland.
 
  
Virginia Evans: Seventh Siren
I first met Nashville-based singer-songwriter-actor Virginia when I saw her in a play directed by my friend Trin Blakely. Later she studied voice with my wife Susan and ultimately climbed the stairs to my studio to record her poetic first CD.

Jim Stephens: Reminiscence
As the cover art and title suggest, this is kick-back, "aah"-music: tasty grand piano, perceptive lyrics...what's not to like? JIm played my Kawai and recorded his vocals at the same time, an unusual method these days, but it worked great. 

Michael Patrick: Another Song You Never Heard
Who knew New Jersey had cowboys? Another example of using cool Nashville talent for the instrumental beds, then the client adding the vocals in his own zip code.

Paul Wilson: Trains And Fools
No one can come up with a hard luck story song like Floridian Paul.

Bryan Gorsira: New World
Hard to classify, easy to like. Soft-spoken Virginian Bryan's project came together one or two songs at a time over about a five year period 'til we reached critical mass.